Miller Haga Law Group, LLP
Innovative General
Counsel Services®
Innovative General
Counsel Services®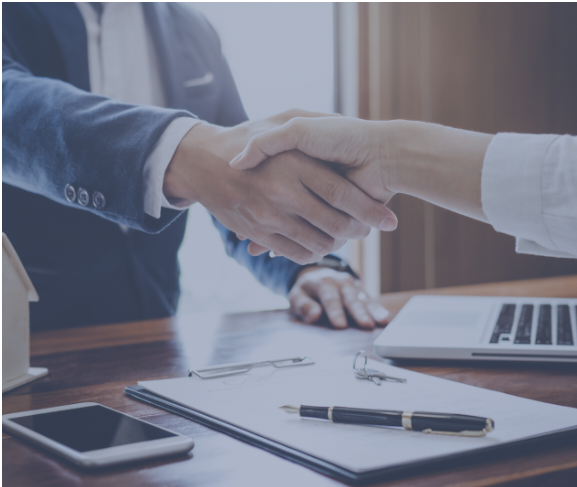 Miller Haga Law Group is a premier law firm based in the Los Angeles area, providing Innovative General Counsel Services® to both privately-held and Fortune 100 companies. Miller Haga's clients benefit from the firm's extensive experience in the areas of corporate, business and real estate transactions, employment law, location-based entertainment, and regulatory compliance.
With over 25 years of combined experience as Fortune 100 in-house counsel, Miller Haga's attorneys have "been the client," managing outside counsel budgets in excess of $1M per year. This gives Miller Haga's attorneys a unique perspective – they know what their clients want, and perhaps more importantly, what clients don't want from outside counsel. With this perspective, Miller Haga Law Group serves as a strategic legal partner and business advisor, providing the firm's clients with pragmatic, cost–effective legal and business solutions that minimize risk and maximize profits.
Corporate Law
Miller Haga provides Innovative General Counsel Services® for corporations, LLC's, and partnerships from startup to wind down, representing startups, early stage companies, privately-held small and middle-market businesses, and publicly-traded Fortune 100 companies. Our corporate law practice includes the following services:
Outside General Counsel Services
Business Formation, Organization, and Restructuring
Equity and Debt Financing
Business Succession Planning
Marketing, Technology, and Digital Media Matters
Business Transactions
We offer pragmatic, cost-effective legal advice for businesses in all phases of the business cycle. We negotiate complex business deals and advise our clients on day-to-day business operational issues with an emphasis on minimizing risk and maximizing profit. Our business transactional practice includes the following:
Contracts – Drafting and Negotiations
Operational Growth and Exit Strategies
Mergers and Acquisitions (M&A)
Asset Purchases and Sales
Settlement Negotiations and Mediations
Real Estate
Miller Haga provides real estate consulting services for businesses with offices and/or retail locations as site-selection advisors so that portfolio value is maximized and risk is minimized, while increasing brand awareness and capitalizing on location. Our commercial real estate practice includes services in the following areas:
Commercial Leases
Landlord/Tenant Matters
Design, Development and Construction
Purchase and Sale Agreements
Office and Retail Site Selection
Employment Law
Miller Haga provides clients with a wide range of advice and counseling on employment issues, including development of employment practices and policies to help businesses comply with California's unique employment laws. Miller Haga Law Group's employment law practice includes the following services:
Employment Contracts
Consulting Agreements

Employee Handbooks

Confidentiality Agreements
Management Training and Counseling

Location-Based Entertainment
We represent some of the world's top architects, designers, developers, engineers, production companies, record labels, creators of attractions, theme parks, restaurants, hotels, resorts, retail and hospitality venues, and other multimedia experiences. Our location-based entertainment practice includes the following areas:
Theme Park Ride Safety
Accessibility for Rides, Shows and Attractions
Music, Film and Multimedia Production

Intellectual Property Registration and Licensing

Legislative Research and Analysis
Regulatory Compliance
All businesses – especially those in California – must face a complex regulatory environment that can impact almost all aspects of business operations. Miller Haga Law Group advises theme parks, restaurants, manufacturers and distributors, website developers, and others regarding compliance issues in the following areas:
Prop 65 Warning Signs and Product Labels
ADA Accessibility
Health and Safety Practices for Retail Food Industry
Privacy and Data Security
Environmental Matters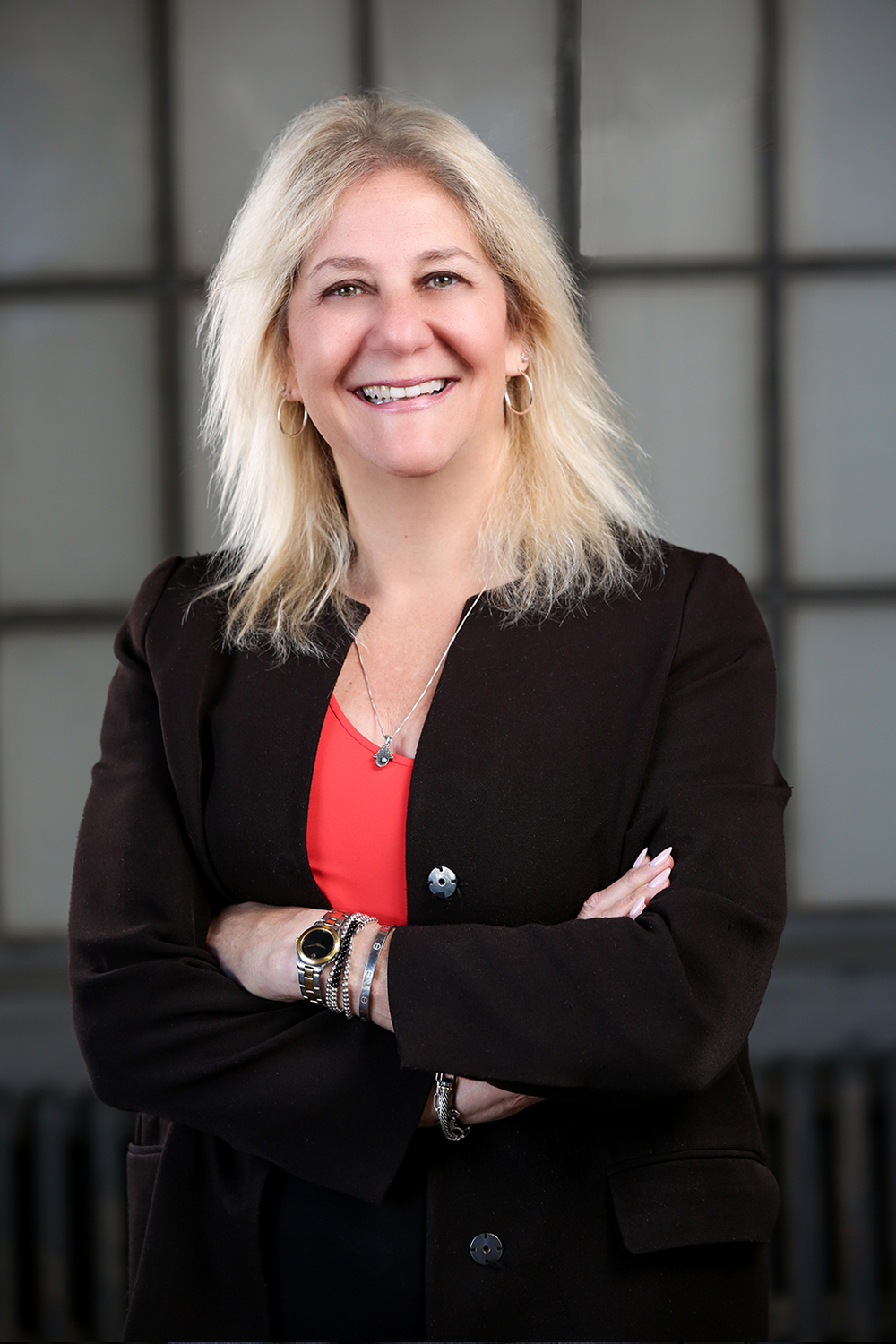 Janice Miller is the managing partner of Miller Haga and is a highly-recognized legal advisor with over 25 years of experience as an innovative general counsel.  She represents the firm's clients in business transactions, real estate leasing, entertainment, intellectual property, licensing, and hospitality. The firm's clients have come to rely on Janice's insightful dispute resolution strategies as a preventive measure to avoid litigation. She is a noted speaker and panelist at conferences relating to location-based entertainment venues, theme park legislation, real estate and leasing, intellectual property and licensing, and drones.
Janice was the managing partner of Berke Miller Law Group from 2016-2019. Prior to entering private practice, Janice was NBCUniversal's Vice President of Business Affairs for Universal Studios Hollywood® and CityWalk®. Janice also held the role of Vice President of Business and Legal Affairs for more than 12 years, playing an important role in both the business and legal sides of the billion dollar expansion of Universal Studios Hollywood® theme park and the CityWalk® retail, dining and entertainment complex. During her 20+ year tenure with various Universal entities, Janice was the principal senior executive for real estate leasing matters at CityWalk®, managing the entertainment destination's relationships with over 60 tenants with restaurants, nightclubs and retail venues. In addition, Janice oversaw a number of diverse legal matters, including licensing intellectual property in the theme park, ride safety issues, and litigation management.  She also served executive leadership as a strategic advisor on multi-million dollars business deals, including corporate sponsorships. Before joining NBCUniversal, Janice developed a well-earned reputation as a leader in entertainment, real estate and intellectual property business affairs at Walt Disney Imagineering®, Sega GameWorks® and MCA Recreations Services®. Janice started her legal career in entertainment litigation, representing celebrities from the television, motion picture and music industries.
Janice is also an expert in the business strategy of Coopertition® (the notion that competitors can work together cooperatively for the benefit of their clients).  She serves as a strategic legal partner and business advisor, providing the firm's clients with pragmatic, cost–effective legal and business solutions that minimize risk and maximize profits.
Janice was selected to the Super Lawyers list for Southern California for 2020-2023.  She was recognized  by the San Fernado Valley Business Journal as one of the Top 200 most influential leaders in the San Fernando Valley and was just installed as a Trustee of the San Fernando Valley Bar Association.  She was a 2023 Nominee for the San Fernando Valley Business Journals Women's Leadership Symposium and Awards. The Los Angeles Business Journal chose Janice as one of its 2021 and 2022 Women of Influence: Attorneys, and has been nominated as a Top Women Lawyer 2022 for the Daily Journal. Janice has also been recognized as a Legal Visionary in the Business of Law by the Los Angeles Times.
Janice earned her J.D. degree  from Temple University School of Law, where she graduated cum laude. She also earned her B.A. degree from Temple University, where she graduated magna cum laude. Additionally, Janice earned her M.B.A. from the University of Redlands.
Janice and her husband of 25 years have two wonderful young adult children. Her son is a commercial airline pilot, and her daughter graduated with her M.S. in Kinesiology and has started her Doctoral program in Behavior Health with the goal to work in the emerging field of prehabiliation for athletes and performers. Janice enjoys working out, pickleball, spending time with her friends and a good bottle of wine.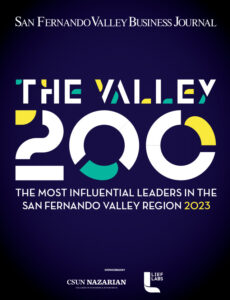 Recognized as one of the most influential leaders in the San Fernando Valley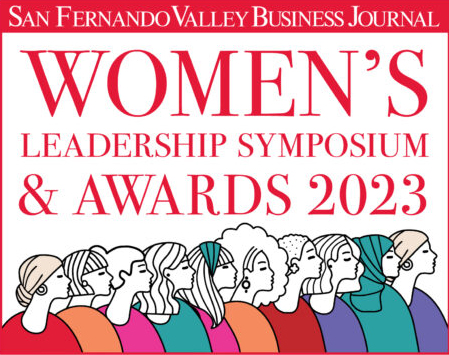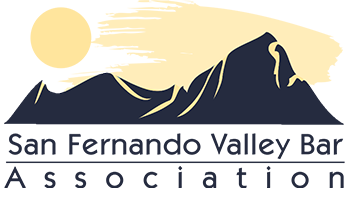 Member of the Board of Trustees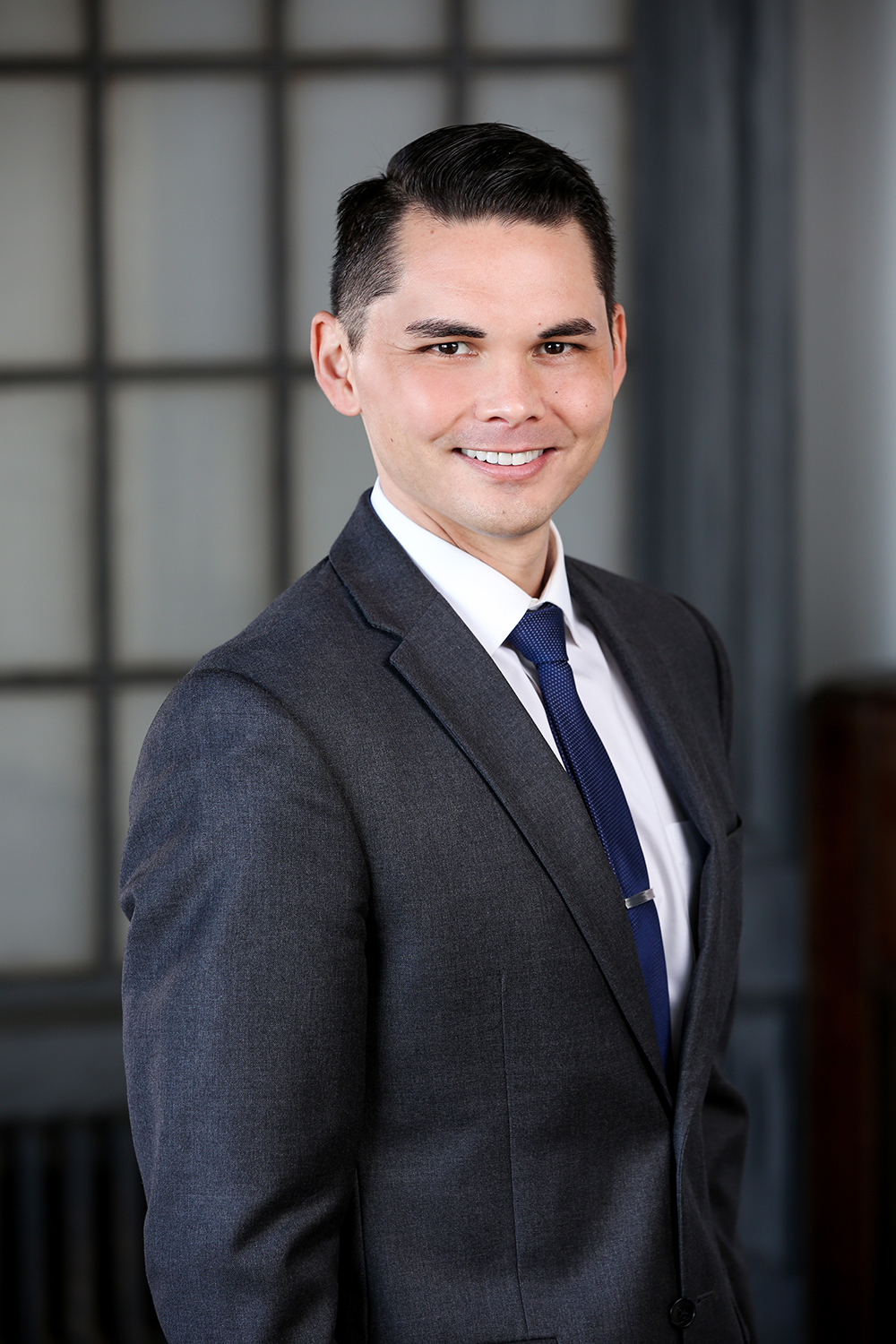 Ian Haga is a named partner at Miller Haga Law Group. Ian represents the firm's clients in a wide variety of corporate and business transactional matters from startup to wind down, including entity formations, acquisitions and divestitures, contract negotiations, real estate leasing, entertainment, trademark registrations and licensing, pre-litigation dispute resolution, and labor and regulatory matters.
Prior to becoming a named partner with Miller Haga, Ian was a partner with Berke Miller Law Group for over two years, after first joining the firm as an associate attorney in 2016. Ian began his legal career working in-house at an insurance brokerage, working closely with the principals of the brokerage to develop risk management practices for the brokerage's insureds and advising hundreds of the brokerage's entertainment industry clients in real estate and equipment leasing matters.
Ian was selected to the Super Lawyers Rising Stars lists for Southern California for 2018-2023. Additionally, Ian was a guest lecturer for a UCLA undergraduate business course on business and contract law, and has been invited to speak at numerous seminars and trade shows on topics ranging from entity formations to contractual risk allocation issues.
Ian earned his J.D. degree from Georgetown University Law Center, where he was on the staff of the Georgetown Journal of Legal Ethics. Ian previously received his B.A. in economics from the University of California, Berkeley.
Ken Berke acts as Of Counsel for Miller Haga Law Group, representing the firm's institutional and individual clients in environmental, business, corporate, franchising, and real estate transactional matters.  Ken's extensive experience as an entrepreneur, a corporate board member, a real estate broker, an associate in a major international law firm, and in-house counsel to a Fortune 100 company gives him unique insight into the perspectives of the firm's clients.
Ken represents Miller Haga's clients in numerous business transactions, including acquisitions and divestitures, joint ventures, financing, venture start-ups, licensing, warehousing and distribution deals. Ken has also advised clients on corporate/LLC formations, internet ventures and intellectual property matters. In addition, Ken specializes in all aspects of environmental compliance and risk allocation, including remediation projects, toxic tort cases, due diligence, and regulatory compliance, as well as the acquisition, sale, construction, and leasing of real property.
Ken was selected to the Super Lawyers list for Southern California for 2015-2020. Ken received his J.D. from Loyola Law School in 1987, where he graduated cum laude. He previously earned his B.A. degree in economics from UCLA in 1984.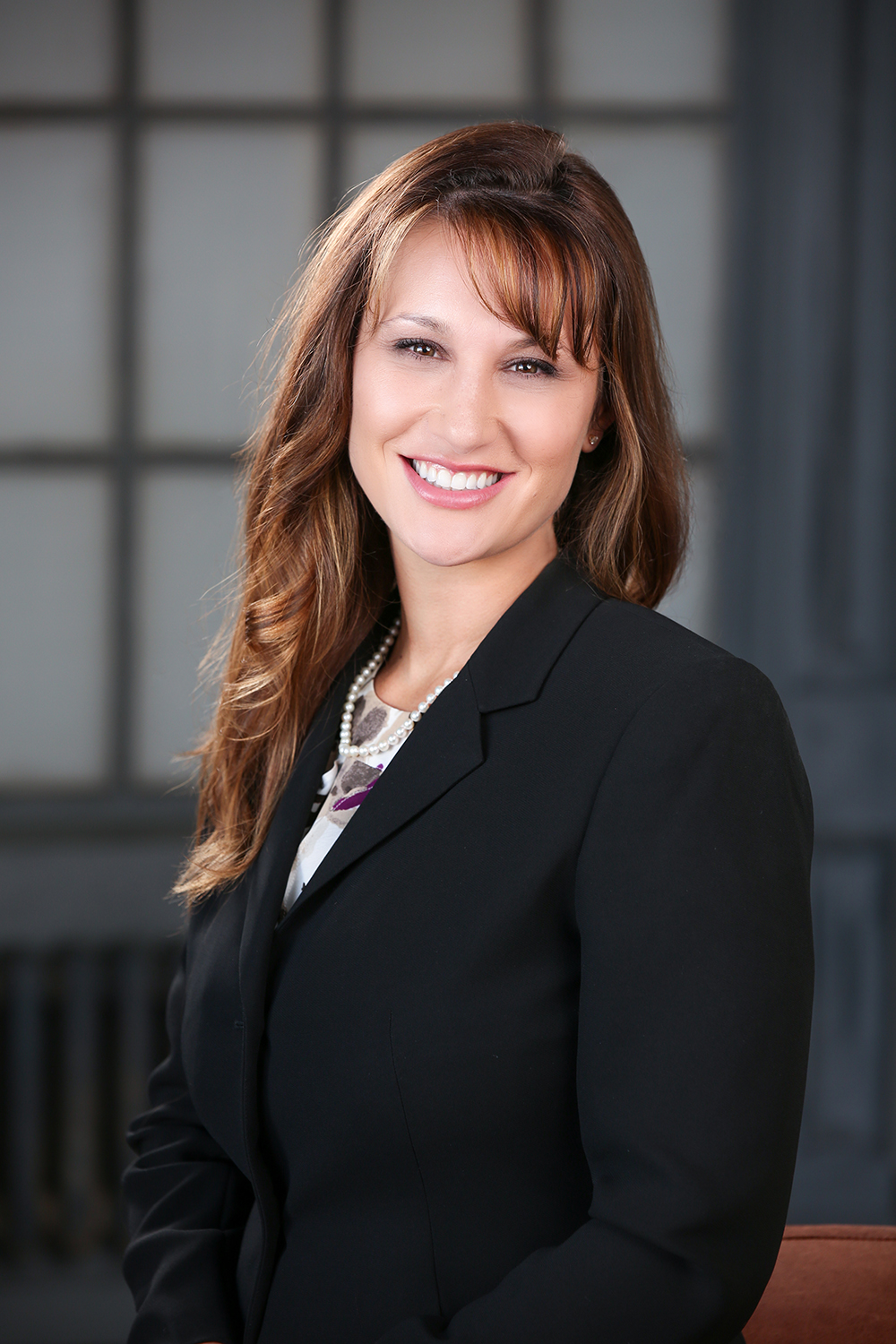 Alison Kollee acts as Of Counsel for Miller Haga Law Group, representing the firm's clients in a wide range of business, corporate, technology, internet, and digital media matters.  She handles transactional matters related to vendor engagement and onboarding; brand building, protection, and licensing; websites and mobile applications; intellectual property counseling and registration; marketing initiatives such as website and app development, giveaways, sponsorships, and loyalty programs; software and software-as-a-service (SaaS); platform-as-a-service (PaaS); data rights and privacy; data security; trade secrets; social media engagement; and other general counsel needs. Alison's clients range from entrepreneurs and startups to public and large private companies across several industries including manufacturing; retail, both brick and mortar and e-commerce; hospitality and restaurants; media and entertainment; and more. Alison has extensive experience working with professionals from all backgrounds and business departments, which gives her the unique ability to speak the language of her clients to better assist their legal needs by understanding their business needs.
Alison maintains the highest ethical standards in her practice while providing cost-effective solutions, which allows her to sustain long lasting relationships with her clients. She prides herself in providing the best counsel to her clients and being able to translate difficult or complex issues into concepts which are easily understood by the non-lawyer.  Alison not only engages her clients in the legal process, but also ensures that they make informed decisions when evaluating and onboarding new vendors.
Prior to entering the world of private practice, she was in-house counsel for The Cheesecake Factory Incorporated for approximately 9 years; providing advice, counsel, and practical solutions to the management and executives in all areas of the business, including restaurant, bakery, and domestic and international licensing.
Alison is a native of Southern California, growing up in the San Fernando and Conejo Valleys.  She earned a B.A. in Comparative Religion and a B.A. in Political Science from the University of Washington, and a J.D. from the University of Southern California, Gould School of Law.  When Alison is not working, she enjoys exercising and spending quality time with her family, including her firefighter husband, three adorable children, and two rambunctious dogs.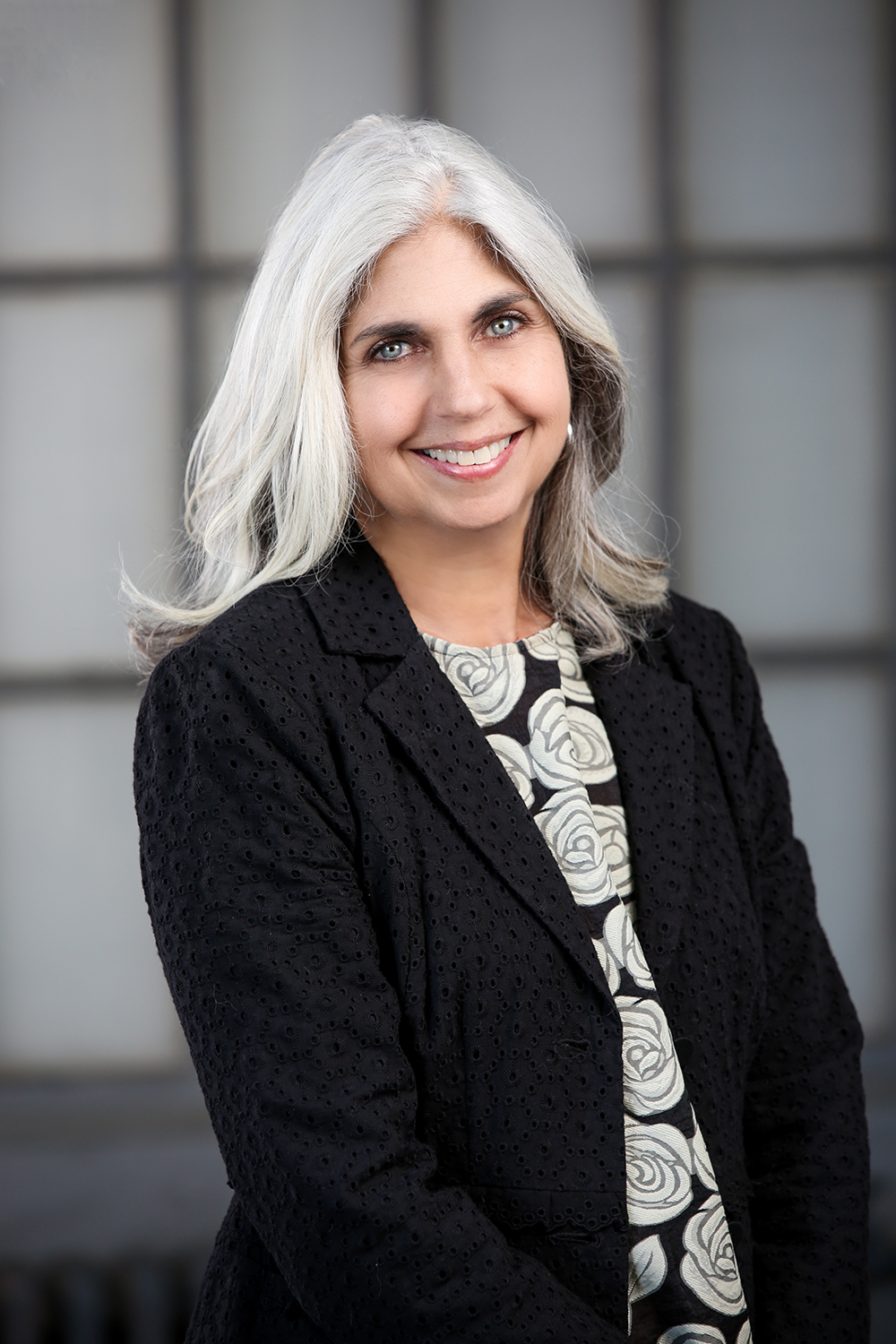 Vice President of Operations
Theresa joined Miller Haga Law Group at its inception in 2016 and oversees all firm administrative activities, client engagement communications, client support and marketing initiatives. She earned her B. A. in History from UCLA and lives in Calabasas with her husband; they have two adult children. In her spare time Theresa enjoys watching football, and spending time with family and friends.
Miller Haga's current and past representative clients include the following:
Apex Events

Bertha Mae's Brownie Co.

Blue Throat Yoga
Bluedot
Bonjour Fete
Calabasas Style Magazine
California Attractions & Parks Association (CAPA)
Chapman/Leonard
Code Particle
Conesys
County of Los Angeles
Dominos® franchisees

GameTime Sports Medicine

The Habit® Burger Grill
Hannibal Industries, Inc.
Home Instead Senior Care® franchisees

iFly

®

Indoor Skydiving

IT'SUGAR®
LEGOLAND®

California Resort

MacroVerse Media
Massage Envy®

franchisees

Nuclear Blast Records
Oak & Iron
Original New York Seltzer®
Pagani Automobili S.p.A.
Perspire

™

Sauna Studio franchisees
Plucky

™

Popcornopolis
Red Sleeve Music
SAA Interiors & Architecture
Seedland Production Group
Simmzy's Pub
Wooler Brands
Associations And Recognitions
Associations And Recognitions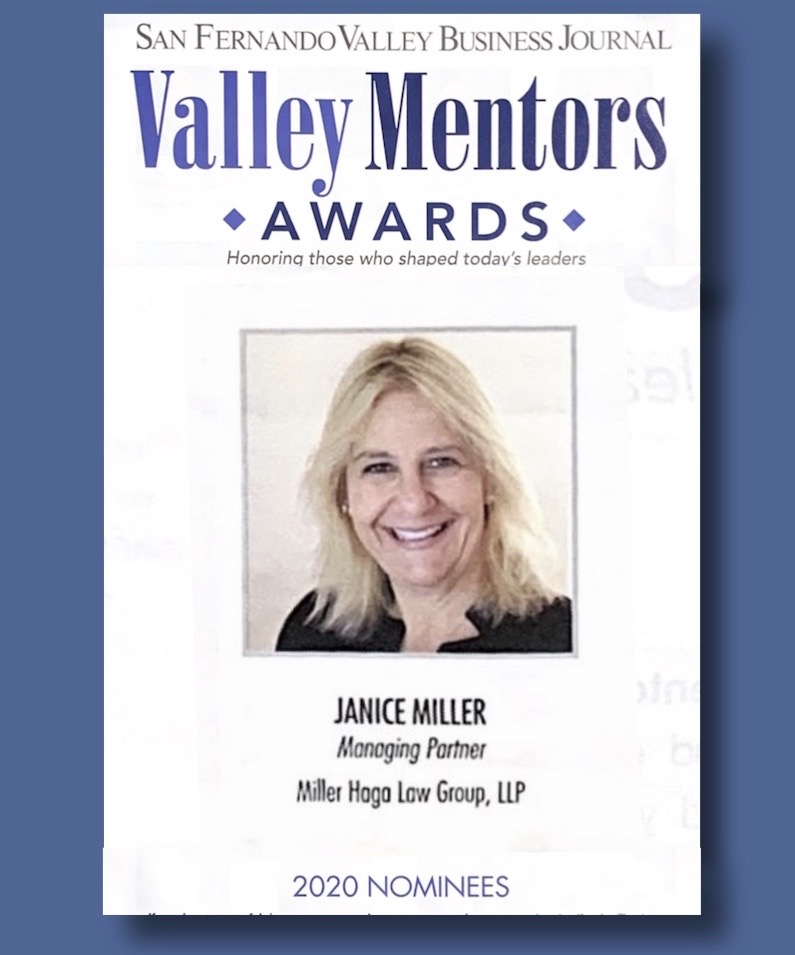 Finalist Valley Mentors Awards
2020 - 2021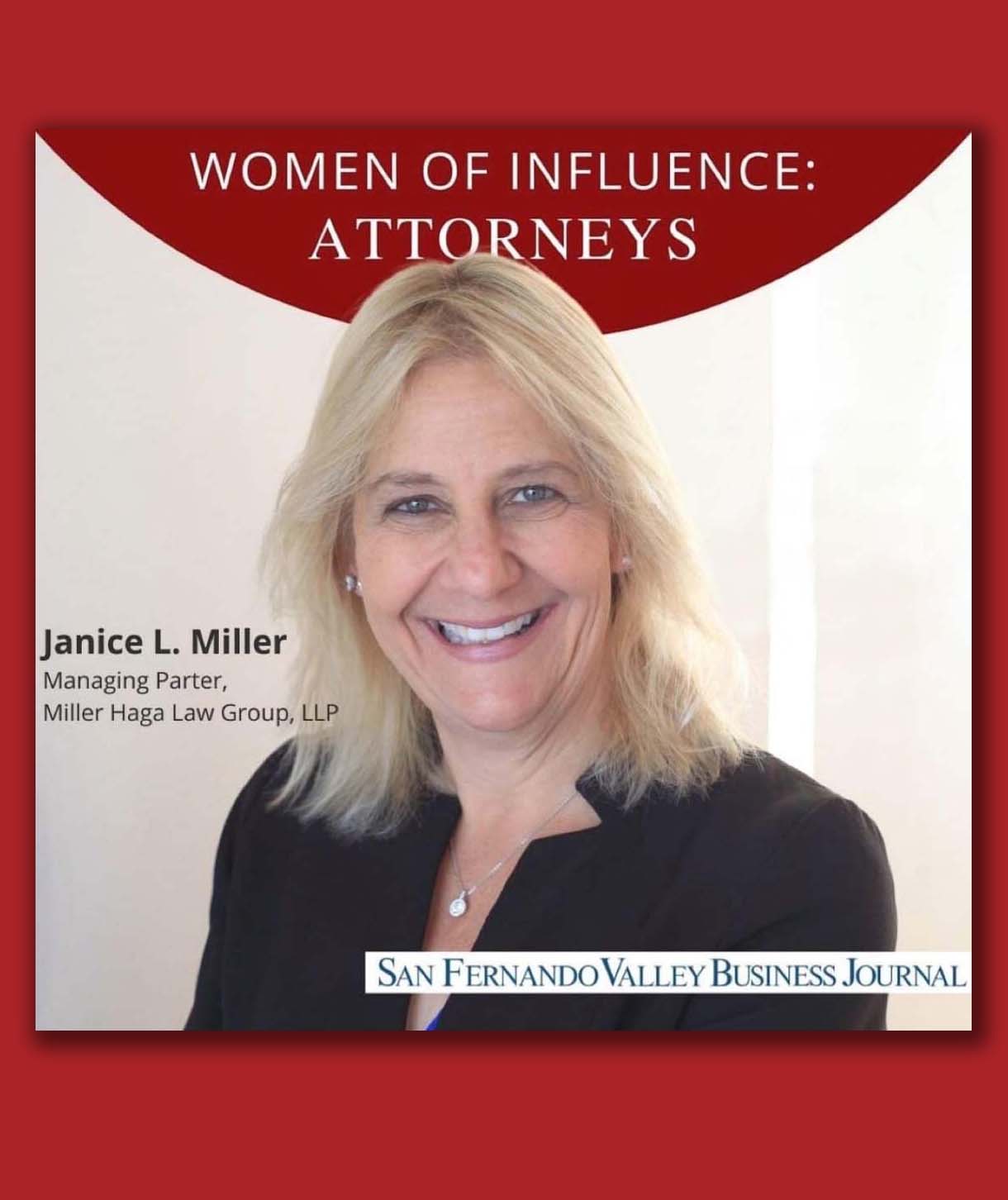 Women of Influence: Attorneys
2021 - 2022 23901 Calabasas Road, Suite 2001
Calabasas, CA 91302
Phone: 818.591.4200